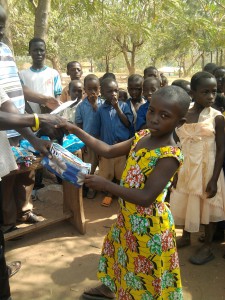 Please consider leaving us a gift in your Will
Naturally we would not be able to carry out the important work that we do without your very generous donations. To help us to continue carry out our crucial work securing a better future for vulnerable disadvantaged children, please leave a legacy gift to Sacefi. Once your family and friends have been sorted, a legacy gift of any amount can have a huge impact on the livelihood and wellbeing of some of the world's poorest and most disadvantaged children. The seemingly simple things such as essential vaccines for disease prevention, mosquito nets, clean water, and access to education; are all hugely life-changing necessities for these children, and your legacy would enable Sacefi to continue providing a better and safer future for them.
We will use your gift wisely, ensuring that its impact is hugely significant in improving the future wellbeing of the poor and vulnerable children we work with. Any personal information that you share with us will be stored securely. Please see our Privacy Policy
Please consult a lawyer who can advise you on the correct wording in your Will. Please also include our registered details as they appear on this site.
Informing us of the Legacy Gift
We request that the administrator of an estate that includes a legacy to Sacefi please contact us with the details of the deceased as soon as it is convenient to do so. This is in case the deceased was a supporter it would allow us to remove his/her details from our mailing list in order to avoid us sending any further correspondence, as this can cause distress to the family. In addition, we would need a copy of the Will for our Annual Reports.