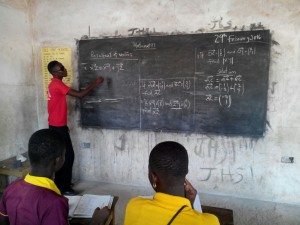 Any information Sacefi collects about you is only used to send you the information you need and to understand more about how our website is used. We are committed to protecting your privacy, and will never share your personal information with anyone else unless we are legally required to.
Who is collecting my information?
When you are on our website or accessing an application, and you are prompted to input any information, you will be sharing your personal information with Sacefi alone, unless stated otherwise.
What kind of information would Sacefi collect from me?
Sacefi's website will collect information about which pages you have accessed, when, how and where from. Some form data may be collected in real time. Furthermore, visitors to our website and our associated social platforms may be asked to volunteer information about themselves through participating in surveys, Facebook applications, forwarding their email and / or postal addresses to be on our mailing list for future communications, informing us of their preferred means of communication, requesting to be on a specific mailing list, or if they ask to sponsor a child or support us by giving a donation. We may, for example, keep a record of your name and gender, e-mail address, postal address and telephone number.
How would you use my information?
Sacefi uses the information we collect about you for internal use only and will not disclose any of your personal information to anyone, barring when we have your permission, or under special circumstances when the law requires it. The information we obtain helps us to understand better how our site is used. Your contact details are used to send you any communications and information you request, together with any other information about Sacefi that we believe may be of interest to you. We may also send operational assistance emails in cases where your transaction was not completed.
If you choose to sponsor a child through Sacefi we shall use your contact details to send you further information about Sacefi as well as information and correspondence about your sponsored child and his / her family, community and country.
If you do not want to receive any further communications from Sacefi, please email us at sacefi.charity@btinternet.com
Any banking or credit card details you provide will be shared with your bank / Credit Card Company and / or otherwise as necessary to process your payment(s).
Would I be able to update, delete, or correct my personal information?
Sacefi relies on the accuracy of your personal information. If you change your email address or are aware that any of the other information we hold about you is inaccurate or out of date, please email us at sacefi.charity@btinternet.com
What about security precautions to protect the loss, misuse, or alteration of my information?
When you give Sacefi personal information, we take all reasonable steps to ensure that the information will be stored and processed securely, in accordance with this policy and with Data Protection Legislation.
What if I sign up to sponsor a child?
If you choose to sponsor a child through the Sacefi website, the information you provide will be used in connection with the administration of your sponsorship. Only your name and the name of the country where you live will be sent to the Sacefi offices in Ghana and the UK Local Sacefi staff will then share this information with the child and family accordingly. Please note that some countries may not have laws protecting the privacy of personal data. Your detailed information is securely stored in a designated area on our site and is accessible only to selected Sacefi senior staff members.
What about information I receive about my sponsored child?
As a condition of your sponsorship, you agree to respect the sensitive nature of any information you receive about your sponsored child and his / her family and not to misuse that information in any way. In particular, you agree not to publish any information that identifies your sponsored child or his / her family, unless Sacefi can be satisfied that they have given you their informed consent to do so
Sacefi's respect for the children shown on this site.
Protecting the privacy and wellbeing of the children we work with is extremely important to us. Subsequently, photographs and names used on this site are not necessarily those of the actual children concerned.